Kids corner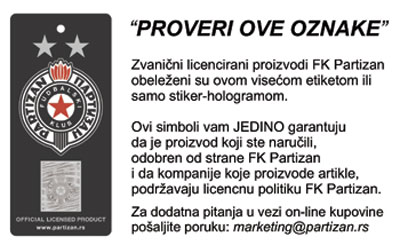 For our youngest fans, we have assembled a collection of various fan items ...

Congratulations on your selections of this FC Partizan officially licensed
product. It takes hard work and commitment to make it to the FC Partizan
logo is your assurance that this product is designed and crafted to meet the
highest standards of quality.

With the purchase of this product, you bring home a part of FC Partizan.