260145
Nike zip-up upper part of tracksuit FC Partizan 5311
T- and sweat shirts
Nike zip-up upper part of tracksuit FC Partizan 5311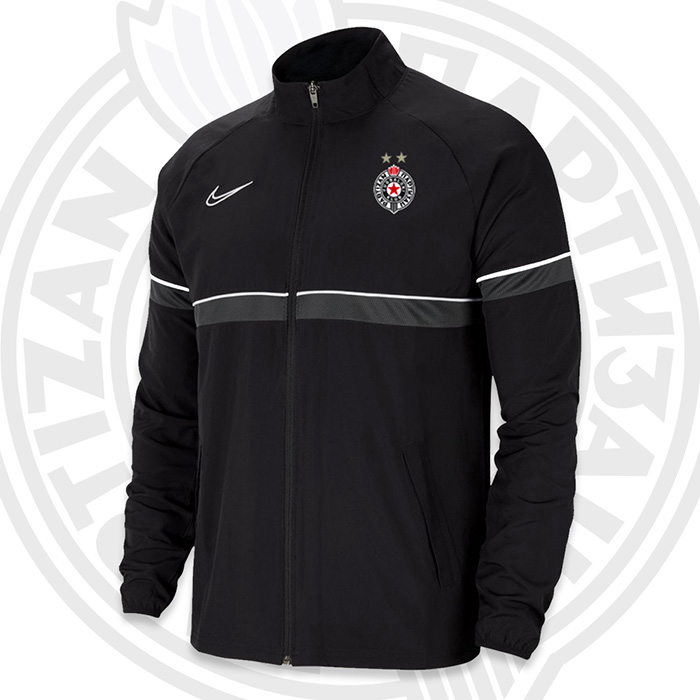 Note:
For customers from Serbia prices in RSD apply
For customers from abroad prices in EUR / USD apply
If any Product is temporarily out of stock, you will be informed as soon as possible by email.
A shipment contribution fee, according to the country of shipment, will be applied to your order and it will be specified on the Checkout page.
Product name: Nike zip-up upper part of tracksuit FC Partizan 5311
Black Nike tracksuit top with gray stripe across the chest, for the upcoming season.
Zip-up sweatshirt, designed for use during training.
With FC Partizan emblem and Nike logo on the chest.
The Nike Dri-FIT tracksuit top is made of stretchy fabric that absorbs sweat.
Mesh panels on the chest increase breathability.
It closes with a quality zipper along its entire length. Zip fasteners also on the pockets.
Material: 100% polyester
Post your comment / Rate this item
---